FREQUENTLY ASKED QUESTIONS
Wedding and Event Planner
Wedding Planner or Wedding Coordinator
Which service will you hire?
Many times people will use the terms coordinator & planner interchangeably. It is somewhat understandable, as a wedding planner is always a wedding coordinator. BUT, a wedding coordinator is not always a wedding planner. It's important to determine what your needs and desires are before you begin contacting potential planners/coordinators. Make sure that your "wants" line up with what is being offered. This also ensures that you are comparing apples to apples once you price out a few options.
• Wedding Planner
• Wedding Coordinator
• Month-of-Wedding Coordinator
There are still many brides who think that hiring a planner is an unnecessary expense, or a luxury only afforded by those with six-figure wedding budgets. Although you can definitely get by without having a wedding planner (hey, I did!), there are serious pros to having one. And I¡¦m a firm believer that hiring one is an excellent investment. A fabulous wedding planner is brimming with insider information about the biz. They will save you time and money with their assistance and referrals. They will also serve as your inspiration muse, offering great second opinions, suggestions, and new ideas to help personalize your event. The ultimate ROI: peace of mind and freedom to actually ENJOY your wedding day. Fancy that! Angel Swanson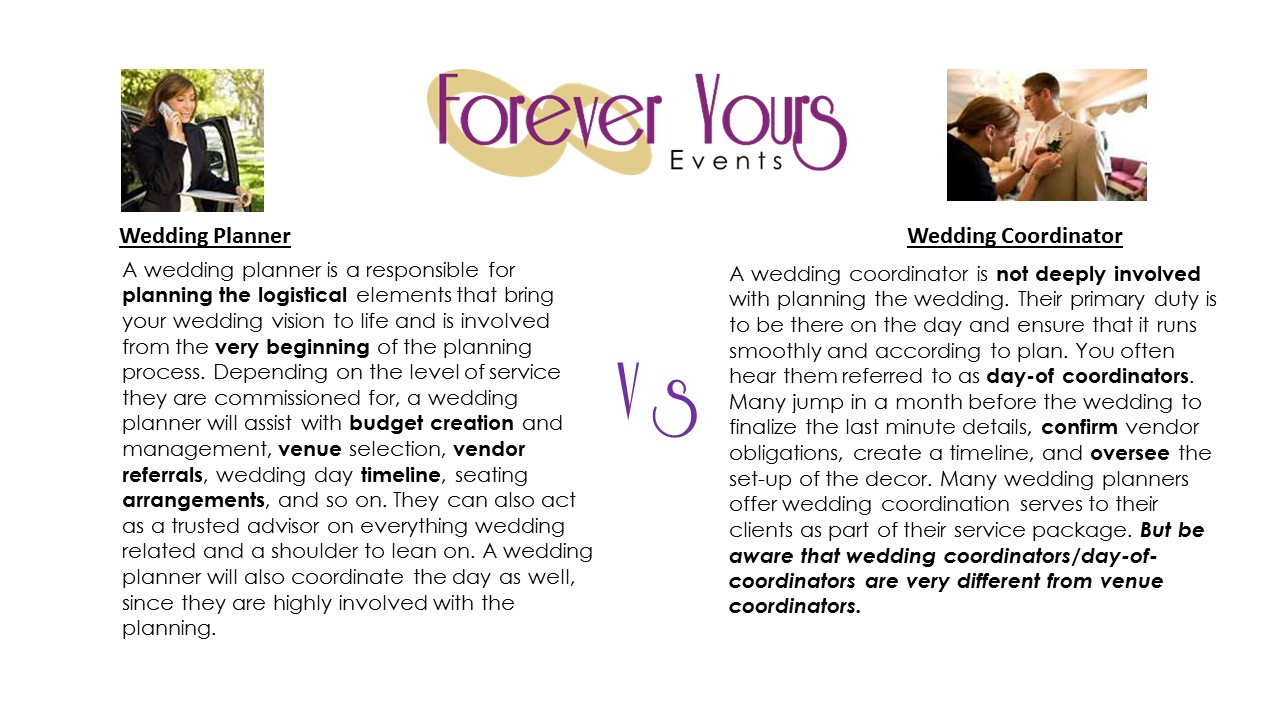 Contact Brenda today in Round Rock, Texas, if you are looking for a hardworking wedding consultant.